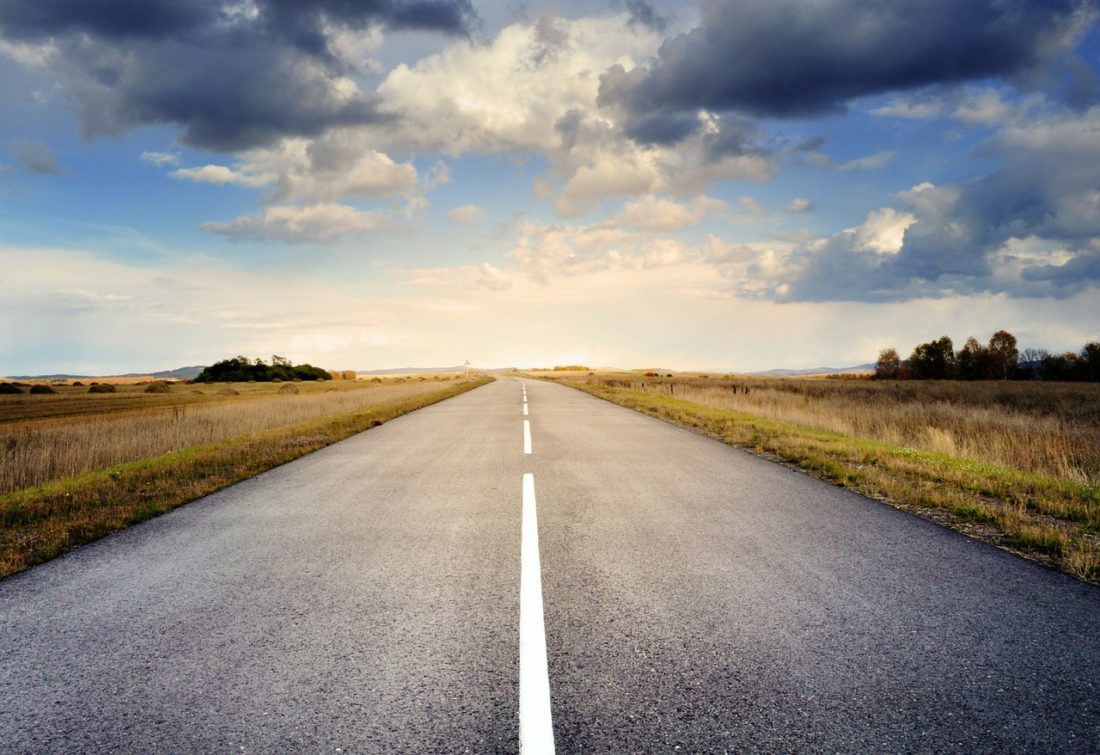 From roads with glow-in-the-dark traffic lanes, roads that charge electric vehicles as they drive and communicate potential hazards to drivers, to reducing the carbon footprint of new roads by using local and recycled materials in their construction and incorporating space for plants and vegetation – it seems that we're in the midst of a road revolution! Here are some notable projects that are demonstrating the potential of roads to become a lot more than just a surface for driving on.
The Ray in Georgia, USA:
Although still a very small-scale operation, this project in Georgia hopes to present a blueprint to inspire others to look at the potential of roads differently. At the center of their mission is a belief that roads should never do 'just one thing' – and this 16-mile proving ground for new smart road technologies is a shining example of where innovation is possible. From solar panels built into the road surface, an electric vehicle charging station which was the very first to appear in the state, tire pressure sensors, planting space for wild flowers and even crops that could be used to manufacture toilet paper, plans for a one megawatt solar installation, and a series of bioswales (landscaped drainage areas that can filter pollution and road runoff naturally) it seems the roads of the future will definitely be multitaskers!
Using geocells to make road construction more sustainable– during and after construction
For centuries, road construction under problematic soil conditions such as mud or clay has usually meant using more high-quality aggregate or infill than usual, which is typically shipped in from further afield – making such projects more expensive, not to mention negatively affecting the carbon footprint of the project as a whole. But with PRS Geocell Technology, this no longer needs to be the case.
The geocells – a honeycomb-like lattice of cells which can be laid down as a kind of supporting mattress for the asphalt layer – means that local materials, even marginal quality ones, such as sand, can be used to create an extremely long-lasting and durable road at a fraction of the cost, and without the need to ship in additional materials. They are so effective, in fact, that in many cases a much thinner surface layer of asphalt is required than with a traditional road too. And in the case of roadways or parking areas which only receive occasional traffic, the asphalt layer can be done away with entirely, to create a green pavement with turf instead of pavement. Aside from their usefulness in road reinforcement, geocells are an ideal solution for slope and soil stabilization and in green retaining walls, where the outside layer of cells function as planters for vegetation!
Dutch artist Daan Roosegaarde rose to fame when he invented a dance floor that used the energy of the pounding feet of clubbers to produce electricity! More recently, he's turned his attention to roads. He invented what he calls 'Glowing Lines' – light-emitting painted lines that absorb light by day, and glow for up to eight hours in the dark, reducing the need for traditional overhead lighting.
Other innovations in road surfacing include a range of quick-cooling bitumen products designed by Shell, which allows road repair to be conducted more quickly, as well as reducing the associated carbon dioxide emissions of the paving process.
And in Bangalore, India, experimentation is underway with road technology that could actually remove harmful substances from the air – such as soot, smoke, and nitrogen dioxide.
Charging lanes for electric vehicles
The time required to charge electric vehicles has been one of their major stumbling blocks for a long time, but what if you could charge as you drive? In trials conducted in the UK, it looks like this might be another innovation for the roads of the future. Electric cables fitted beneath the road surface can generate an electromagnetic field that EVs could convert into useable electricity. Combined with a renewable energy source such as wind or solar, the possibility of carbon-zero highways in the future is there.
A similar project in South Korea, aimed at charging electric buses, has shown great promise. Not only does this kind of system mean that EVs could operate with much smaller batteries, but they found that only 15% of the bus route actually needs to be upgraded with the new technology to provide sufficient charging capacity.
In conclusion, the scope for creating roads that are smarter, more sustainable, and capable of performing several functions at once is very real. And when engineers and innovators realize that they can be more lucrative too – such as the potential for selling power to the national grid or taking advantage of government incentives – the future of roads is looking a lot brighter!