The Rise and Fall of Facebook Stocks: 2016 – 2017
Stockbroking markets and investors are optimistic that Facebook will continue to boom despite CEO David Werner's warning that, "ad load will play a less significant role driving revenue growth after mid-2017" and that 2017 will be an "aggressive investment year" due in part to large-scale recruitment efforts and a data center expansion. However investor markets, such as CMC markets, are counting on Facebook to increase revenue with its new ad products, overseas market growth, and developing WhatsApp, Oculus, and the Facebook Messenger platform.
Why did Facebook stocks fall despite a strong third quarter release?
Facebook released its third quarter results with an astounding adjusted earnings of $1.09 per share, far better than analysts projected estimates of 97 cents per share. As if that isn't an achievement on its, 2016 is the year Facebook grew 56% in revenue, attained 1 billion monthly users on WhatsApp, Facebook Messenger and half a billion monthly users on Instagram. With all this good news, what catapulted the falling stocks?
2017 Heralds Decrease in Ad Loads
Second only to Google, Facebook is the biggest ad publisher globally according to eMarketer. So, the news that Facebook is reaching the cap on the amount of ads squeezed into its users' newsfeeds, has raised questions as to how it plans to sustain growth. Ad loads are one of the three pillars of Facebook's growth. The other two factors are user growth and the increase of time spent on the platform.
This is not the first time Wehner has made this announcement. He expressed the same sentiment three months ago, but he has now implied that this ad load limit will significantly impact Facebook's ad revenue growth.
Increased Expenditure for 2017
Not only is revenue going to take a cut due to the ad loads slowing down, but expenses are set to accelerate according to Wehner. Speaking in a conference call with investors he said that they would invest heavily in recruitment, especially for technical jobs like software engineering.
Facebook also plans to expand on the datacenter front which would need funding.
Facebook expects the non-GAAP expenses to increase to between 40 to 45%.
They are also set to change their tax approach towards their employees in 2017, which will increase their expenditure significantly. If they had implemented it in 2016, it would have increased company expenditure by $1.8 billion.
Waiting for the Engagement Score
A third rather ordinary reason that the stocks could have fallen is simply, "Perhaps one of the reasons [why] the stock was down initially was people are waiting for the engagement score for the U.S. and Canada," according to JMP analyst Ron Josey.
The Rise after the Fall
It seems that this is not the first time that Facebook has prepared its investors for an "investment" year. Prior to 2015, they had also warned investors of the increase in costs for the year ahead. They had a 57% increase in their operating expenses to the deficit of their 44% growth rate that year. But 2016 brought them a bumper year with revenues even higher analysts' projections.
Perhaps, 2017 will be their investment year and 2016 will be the year where they are able to reap the benefits, since the expenses relate to increasing the long-term revenue generated and expanding the company considerably.
One of the areas that Facebook is investing is cutting-edge video technology to make Facebook a predominantly video-first platform. They aim to deliver a separate video experience and to invest in infrastructure so that the videos are delivered quickly.
If they manage to create this experience, they will be able to increase their ad revenue considerably.
The Verdict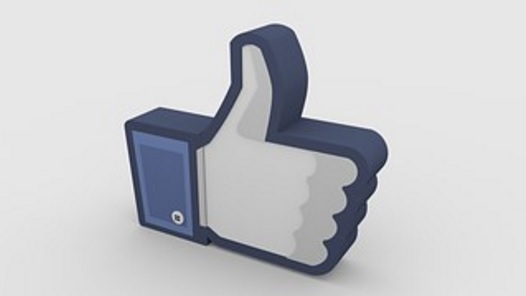 Thestreet Ratings gave Facebook a rating score of A-, which makes it a good stock to invest in. They rated the stock based on a total return outlook over a 12-month investment period. Facebook is a solid investment due to its revenue growth and strong financial position. The company's strength far outweigh a projected slow growth year for 2017, and this has been evidenced by the rating given by theStreet Ratings team.
Facebook is exceeding Wall Street's expectations, and it is the fourth straight quarter that they have done so. The fact that 2017 will be an investment-focused year is actually a credit to the CFO in believing in the company enough to invest and expand so that they will reap the rewards.