The Different Kinds of Sex Toys: What You Need to Know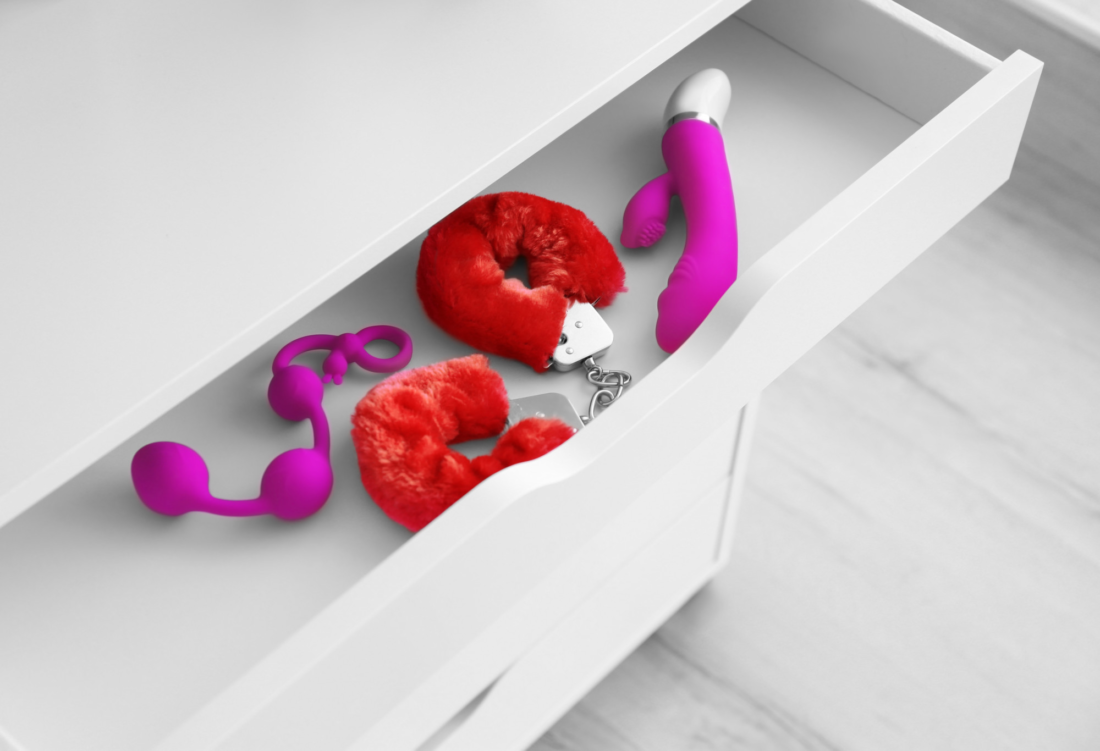 By 2023, the global sex toy market is expected to grow by $9 billion. This proves how much we enjoy using them to enhance our pleasure.
There are different kinds of sex toys available which is daunting when you don't know where to start. If you're eager to get one but aren't sure which one suits you, you've come to the right place. Keep reading to find out everything you need to know.
Vibrators
On our list of sex toys, vibrators are one of the most well-known. A vibrator is a device that produces quick vibrations that you use for sexual stimulation or pleasure. They're battery-operated and come in an array of shapes, textures, and sizes, so there's something for everyone.
They're also designed to stimulate a specific body part. For instance, a rabbit toy has an external part that vibrates the clitoris while another attachment goes inside the vagina for G-spot stimulation, perfect if you want to experiment with blended orgasms.
Dildos
One of the most common sex toys are dildos which realistically replicates a penis. There aren't any internal mechanics and are flexible compared to vibrators. Dildos come in a wide range of sizes and some even include fake testicles. 
Butt Plugs
These types of sex toys are a fantastic introduction to anal play. They train your body to accept anal penetration and teach your sphincter to relax around different sex toys and sizes.
You can use a dildo but butt plugs stay in and give you a feeling of fullness during sex. If you're interested, consider these options. 
Cock Rings 
Out of the different types of sex toys, this is the most under-appreciated. Cock rings are often stretchy and sit at the base of the shaft to constrict blood flow. Plus, they often have a vibrating motor on the top for added stimulation for both partners. 
Many men use cock rings to prevent premature ejaculation because the applied pressure to the base makes it longer to come.
Male Masturbators 
Male masturbators are instantly recognizable as they're a fake vagina that men insert themselves into. They're popular because they provide a far more intense stimulation than just using your hand. 
Plus, a major benefit of male masturbators is they undo the effect of over-eager masturbation or Death Grip.
Glass and Metal Wands
These are non-vibrating wands that are perfect if you have discomfort or pain with penetration. Because they're frictionless, wands slide in smoothly so the user can enjoy a slower, gradual dilation.
Plus, wands are fantastic for temperature play because you can warm or cool them down depending on your preference.
These Are the Different Kinds of Sex Toys 
Now you know the different kinds of sex toys to try out.
Whether you want to experiment with anal play or improve your masturbation sessions, there's something for everyone. Sex toys increase intimacy, add a few more orgasms, and guarantees better sex so find one that suits you today.
Did you find this article helpful? If so, check out our posts on everything from Fitness to Food.