Taking Your Sex Life To The Next Level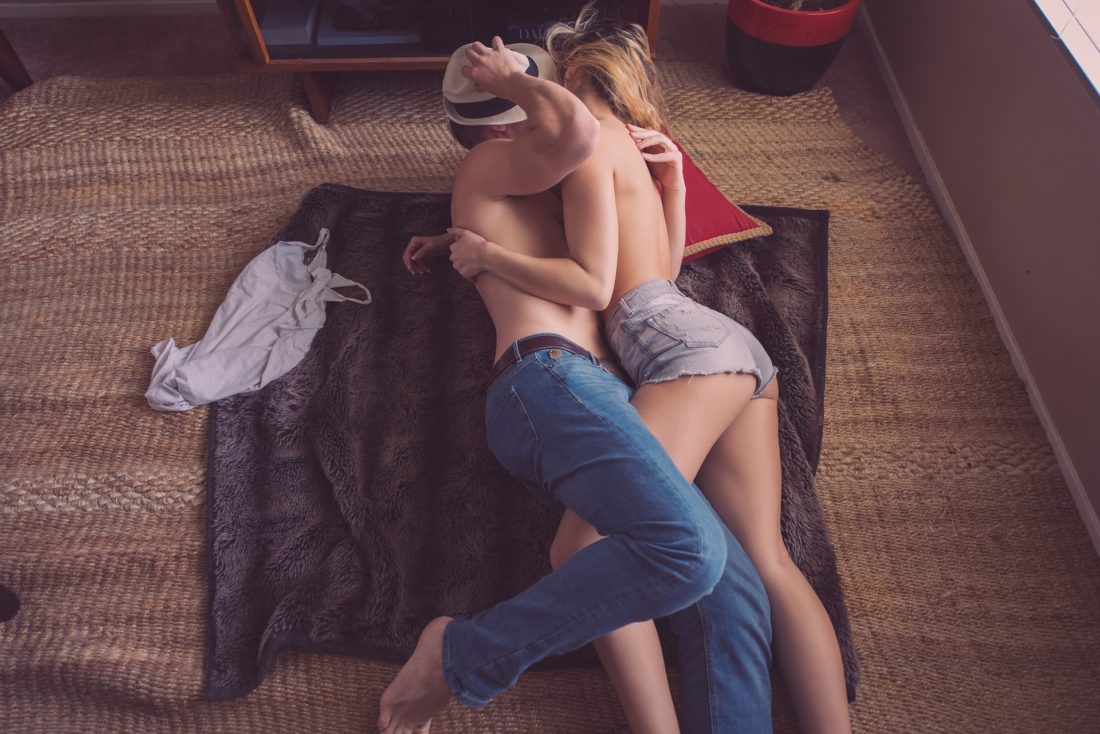 If you have ever been in a healthy relationship then you know that the best ones are the ones in which both you and your partner can work as a team to grow and conquer problems. It is this kind of forward thinking and approach that will help you improve different aspects of the relationship, including your sex life. Now, just because you are looking for ways to take your sex life to the next level it doesn't necessarily mean that your current sex life is a bad one. Regardless of how good your sex life is right now, there are always things that you can do to make it even better.

Switch Routines

If you are a full-time working parent then no one has to tell you that it can be easy to fall into patterns. When you have very little time, you start planning your entire day out. In fact, some couples know exactly what they are going to be doing at certain times of the day. Some couples might even have their schedule narrowed down to the time when they are going to be intimate together. This is going to make the relationship feel monotonous. If you feel like you are stuck in a rut there is simply no better way to get out than by having more spontaneous sex. This will without a doubt make things feel fresh again.

Pleasure Yourself More

When most people think about masturbation they tend to think of it as a single's activity. Sure, there are a lot of singles that masturbate, but that doesn't necessarily mean that it is solely a single's activity. In fact, there are a number of benefits that one can reap from masturbating when they are in a relationship.  To start out, it gives you that "me time" that you need. Not only this, but you will be able to stay in tune with your body while increasing your appetite for sex at the same time. That's right masturbation will make you crave sex!

Bring In Toys

You and your partner have probably already explored the pleasure of manual and oral stimulation. Maybe this is something that you have strayed from as of late. Whatever the situation is, there is nothing wrong with getting a little extra stimulation through a hollow strap on. These devices were specifically designed to be placed over a flaccid or erect penis. They have a hollowed out center that will comfortably fit over the shaft. These toys are excellent for couples and can bring hours on top of hours of excitement to the bedroom. Just because you were fully fulfilled it doesn't mean always mean that your partner feels the same way. And, if you are too exhausted to continue or just want to add more stimulation to the encounter, you can always take advantage of such toys.

Enact Fantasies And Take On Fetishes

Even people that feel fully comfortable with their partners are oftentimes afraid to bring up certain fantasies and fetishes. Broaching some subjects can be awkward, but thankfully the Internet has changed this like it changed many things. There literally is an app for everything these days. There are even apps and websites available that will help you and your partner discover and communicate about certain fantasies and fetishes that you would like to try out.

Never Leave Out Foreplay

Sometimes when you are together with some for so long and you have little time it can be easy to jump right into quickies when you do find the time to get together. This can be a major mistake, as you never want to leave out foreplay. Foreplay will help you get back to your roots as a couple. It will be like exploring each other's bodies for the first time.