How To Make A Small Patio Look Bigger 
Guests don't have to know that your patio is small, cramped or narrow — as long as you make the right design changes, no one will even notice. If you want to know how you can get your tiny patio to look bigger, read this brief list of handy suggestions.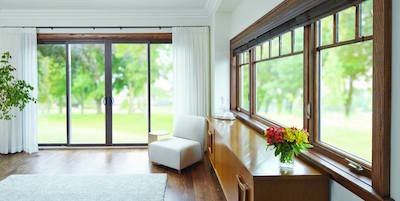 If you have back patio doors that are made of wood, fiberglass or steel, you are making your patio look smaller. An opaque door cuts off the threshold between the interior and exterior of the house so that it feels more cramped and confined than it should. The best way to fix this problem is to upgrade your home with new patio doors in 2018 — the glass surface of sliding patio doors can create the optical illusion of spaciousness. Sliding patio doors are especially excellent for a compact environment because it slides along a track instead of swinging inside or outside of the home. This means that you won't have to worry about an opendoor taking up space or accidentally knocking into pieces of furniture set up on the patio. These polished replacements should be provided by a reliable company like Casa Bella Windows & Doors — they have been manufacturing and installing premium products for customers for over sixty years. The company has also been rated the top Window and Door Replacement Company in 2015, 2016 and 2017 by the review website HomeStars.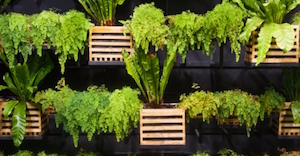 Most homeowners want to decorate their back patio with beautiful plant-life, but that presents a problem when space is limited. Instead of cluttering up what little room is left on the patio with planters, move your garden away from the floor and make a vertical garden — place pots or panels full of fresh herbs, succulents or flowers along the siding of the house. Other ideas to add lush plant-life to your back patio include hanging planters from the ceiling or setting up window boxesfull of flowers.
Strategize Your Furniture Arrangement
When you are arranging furniture in a small space, remember to fill up empty corners and leave enough room for people to walk by — you should also be strategic about the actual furniture pieces you purchase. In order to optimize the available space and make a small area feel bigger, you should consider gettingconvertible and multipurpose furniture like tables that also function as storage units. Focus on lightweight items that can be easily moved to create more room like folding chairs, folding tables and stackable stools. Items like chesterfields, large wicker chairs and picnic tables will be too heavy, large and cumbersome for the area.
There are certain home improvements that can make an enormous difference for your small patio. Trading in your opaque doors for glass replacements, moving your plants off the floor, and choosing lightweight convertible furniture are all excellent choices that will optimize the space that you have. It doesn't matter how many square feet your patio has to offer because these clever tricks will make any space feel substantial.