Don't Let Your Dream Cruise Vacation Turn into a Nightmare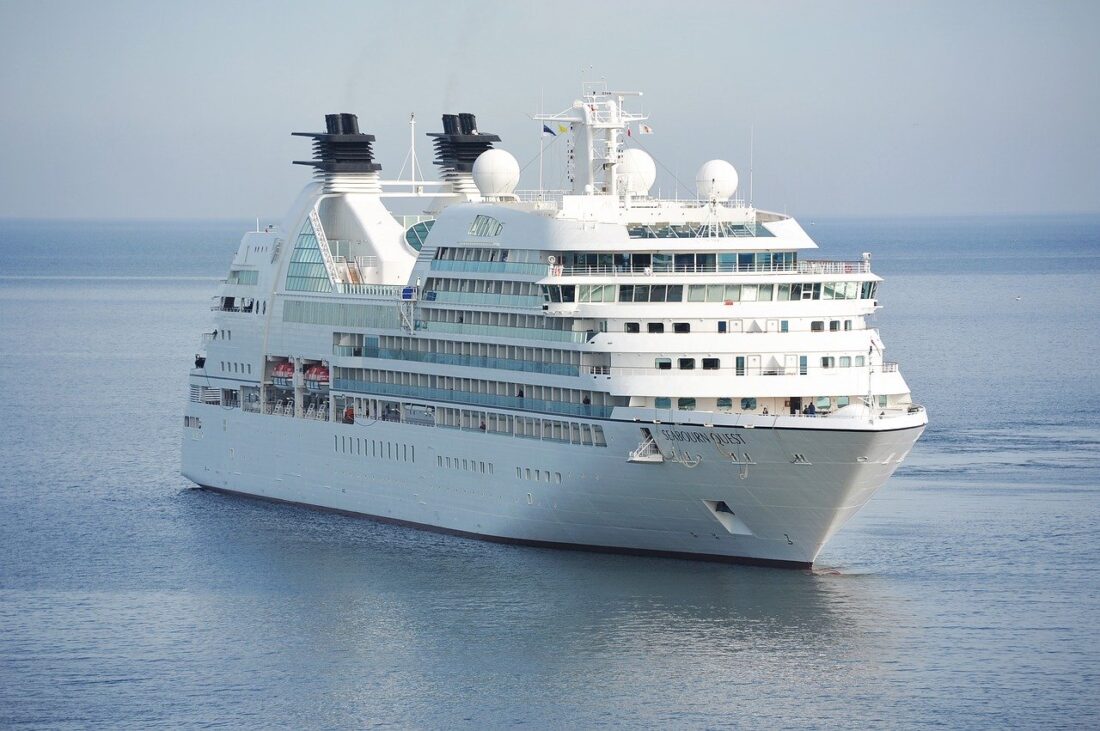 Chilling by the pool with family or friends while having access to an all-you-can-eat buffet and to a view of the immensity of the ocean on a calm sunny day can be the closest thing to heaven on earth money can buy. But your cruise vacation can easily turn into a nightmarish experience if you fail to properly prepare in advance or keep making the wrong choices.
Don't Miss the Boat
The easiest way to ruin your cruise vacation is to miss the cruise ship. There are countless of ways of unlocking this achievement but the most common ones include booking private excursions that don't guarantee that you'll be back on time, flying to the cruise location on the day of the departure (flight delays and cancellations do happen), and failing to set your watch's time to the cruise's time. Don't make these rookie mistakes and you won't have to worry about the boat setting sail without you.
Don't Bring the Wrong Travel Buddy with You
This one's a common mistake that has ruined more friendships than we care to count. Get to know the person you want to travel with BEFORE booking a multi-day cruise. Steer clear of bullies that cannot take no for an answer and spoiled brats that will suck out all your energy and attention. You don't want to constantly worry about your travel buddy's temper tantrums and not hurting their feelings in a constrained space where you are forced to put up with one another for up to two weeks or longer.
The best way to see whether someone is the right travel companion for you is to go on a shorter outing with that person such as a camping trip or weekend getaway. You'll be amazed by how quickly a person you thought you knew really well can change in a high-stress situation such as making it back on time or having to pitch a tent in the rain, cold, and low light conditions.
Pack Smart
Keep the essentials in your carry-on, a handbag, or in a trusty backpack. Don't pack your travel documents in the main luggage as you risk not being allowed on board until they find your luggage (there can be thousands of them on a cruise ship). Also, keep your meds, raincoat, seasick pills, money, and electronic devices close to you on the first day. Usually, you'll have the luggage in your cabin after dinnertime on the departure day. Also, don't forget to bring a sweater or down jacket with you even on a tropical cruise. It can get breezy out there on the sea.
Don't Forget the Sunblock
Sunburn can ruin all the fun on a vacation. So, get a sunscreen with a high SPF to use as a protective layer when out on the deck or basking in the sun. Also, get a chapstick with SPF as well as no one is a huge fan of cracked and tender lips. Pick a water-resistant product and a brand that you are good friends with. Steer clear of sunscreen that contains ingredients which can damage coral reef or poison marine life. A good product should carry the "reef-safe" label.
Prepare for Motion Sickness
If you know that motion sickness could be a problem, bring the right meds with you and choose the best stateroom for your condition. The best cabins for people who tend to get seasick are located on the lowest deck and in the middle of the ship. Don't place all your hopes on the cruise ship's stabilizers. In rough waters, even people with no motion sickness issues might start to feel a bit of discomfort. Bring seasickness meds with you as those sold onboard can be pricey.
Watch Out for Slip and Fall Hazards
From wet floors and innocent spills to slippery gangways and cables on the floor, there are countless ways a ship's crew's negligence can cause you or your loved ones serious injury, illness, and even death. You could hold responsible a cruise line for any unfortunate incidents but you will need to get serious legal help for slip and fall injury on a cruise ship as insurers will either try to place the entire blame on you or minimize your injuries and loss. So, an ounce of prevention is worth a pound of care, as the saying goes. Stay vigilant!
Conclusive Advice
All in all, before embarking on a cruise ship, always make sure that you have done your general due diligence about the extensive period of time you will be out at sea. Think critically about all the aspects of your trip, look at things from an objective point of view, and ensure that you are not cutting any corners because of minor inconveniences. Your future self will be eternally grateful for your foresight and responsible planning.