DOCTORATE IN EDUCATION POLICY AND LEADERSHIP: SEVEN BEST CAREERS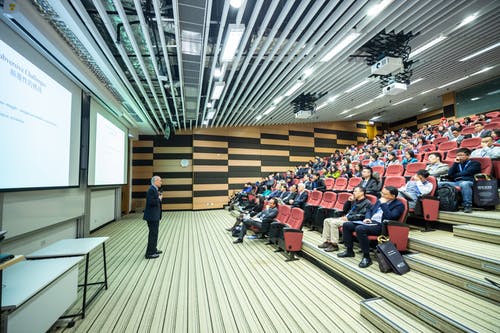 Education is a fundamental component behind the success of any nation. It is fundamentally about gaining valuable information and skills. But that's not all; it also helps in improving the emotional wellbeing and strengthening our social bonds. Overall, it has a profound positive impact on our psychological health. Education is the backbone on which we can hope to develop the community at large. Since it is the educational institutes that work on the holistic development of students and prepare the leaders of tomorrow, these institutes must have competent yet skillful professionals in key positions. They should be able to steer past challenges and equip students with ethical values and appropriate skills according to the need of the time. Educational institutes seek people with a doctorate in education to hire into essential positions.
In today's highly competitive job market of the world, people have realized that to get ahead in this cut-throat competition, a graduate or postgraduate degree is not sufficient. They need to equip themselves with other related skills and knowledge. Plenty of people are pursuing a doctorate and Ph.D., a doctor of philosophy, to earn a better position. A general misconception is that a doctorate and Ph.D. are the two names of the same degree. Both degrees offer deep insight into the chosen subject and requires a base of graduate level of education; however, they are not the same, but similar. While pursuing a Ph.D., a student does not solely study the chosen field. Still, he dives into the broader sense of the subject, which requires him to research the outside world. Whereas, doctorate students submerge themselves into the analysis of existing bodies of knowledge and raise questions from them. They do not even need to step out and can carry out their research while staying indoors. 
The outbreak of COVID-19 has shaken the world, and the social life is in upheaval. Many governments have administered locked down and instructed citizens to stay at home. More and more people are utilizing this time to do something constructive. It is an ideal time to pursue an online edd in education, as unlike Ph.D., this preeminent doctorate does not require you to go outside and conduct your researches. The degree of a doctorate would make you eligible for high-profile jobs with a lucrative salary. And you could get a chance to make a change in people's lives through educational institutes.
The following are a few excellent career options for a doctorate in education policy and leadership graduate:
1. Provost
A provost, sometimes called by the title of vice president, is the senior level academic administrator in a college or a university. His domain is vast, and he is mainly responsible for the academic and budgetary affairs of the institute. He takes the decisions on behalf of all the stakeholders of the institute,  which impact the university at large. The doctorate in education policy instills the skills of timely decision making, which is why a doctorate is essential for the domineering position of the vice president.
2. College President
The post of a college president is admired by many, as it is an authoritative position. However, the job entails a myriad of responsibilities that keep the president on its toes. A president plans the institute's vision and ensures that the activities and disciplines in the college are adhering to it. The college president collaborates with the other members of faculty and enhances the learning environment of the institute by providing facilities and necessary equipment. The job of a president is exhausting as every department of a college requires the president's input on various matters, and continually seeking guidance and assistance. 
3. Education Administrator
A high-level degree of a doctorate on education policy and leadership enables you to work as an education administrator and influence the working and educational practices of a school. He is in charge of various departments of the school and oversees daily operations at every level. Heads of different departments of the institute report to him and seek his approval on different matters. Managing mundane activities and ensuring that the institute function seamlessly is his core responsibility. In a nutshell, an education administrator acts as a supervisor for all departments of the institute. The nature of the job is demanding, but one that pays well. 
4. Academic Dean
As an academic dean, you are responsible for managing faculty and staff in the relevant department. An academic dean works at the senior level position and oversees everything that happens in the department. Planning of lessons, admission process, assessments, researches, and even budgets, they look into every big and small matter of the department.
5. School Superintendent
Another prestigious job for a doctorate of education policy is of a school superintendent. He or She is the face of the school district, and under their supervision, several plans take place, for example, the district's staffing policy, infrastructure, and budgets.  A school superintendent's job is exhausting because, in case of failure, the higher authority holds him accountable. An effective school superintendent has extraordinary skills in timely decision making, which is why his job is taxing but offers a lucrative salary.  
6. Chief Learning Officer 
For a senior-level executive position of chief learning officer, educational institutes especially look for a professional with a doctorate in education. A principal learning office is in control of aligning workforce and business goals. He or she devises strategies for the training and development of the faculty and oversees the institute's technological platforms. Chief learning officers work with the faculty and ensures that the school staff works for the schools' goal.
7. School Principal
An elementary, middle, or high-school principal is the head of the campus and keeps an eye on the daily functions of the school. They hire staff, enforce the disciplinary measures, and ensures that the students and staff are adhering to their rules and regulations. They devise strategies to maintain a positive learning environment and formulate techniques to motivate teachers. 
Conclusion
An executive career demands experience, intelligence, and more than a postgraduate degree. A doctorate in education policy and leadership graduate is a thorough three years program, which helps students in learning skills to work in a stressful environment and manage a diverse faculty. Since the doctorates work at an authoritative position in the education sector, they are the ones who bring changes and devise new policies in the field of education. The education department is crucial for the development of any nation, and critical people in the educational sector must have excellent training and skills. Doctorate demands time commitment, determination, and diligence. Still, once the students succeed in earning a degree, he becomes employable for leadership posts in educational institutes.