Decorative Concrete: Improving Outdoor Living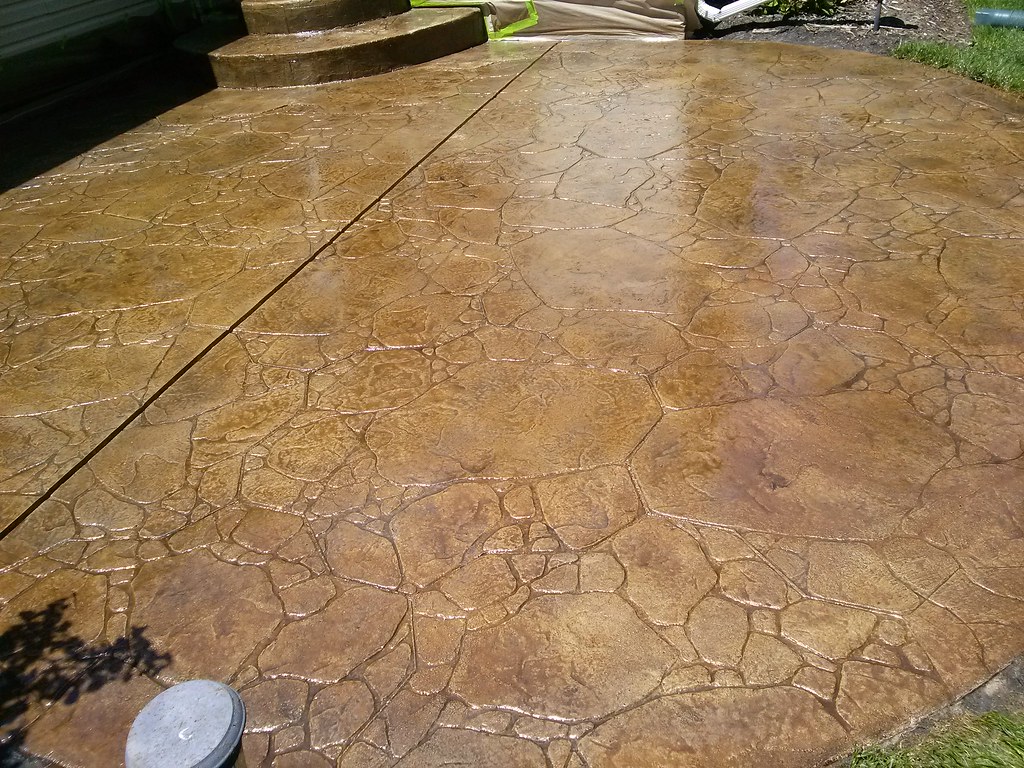 Sunrise, morning breeze, afternoon tea, and sunset, these are just some of the outdoor pleasures that usually spice up our day. Going home after a stressful day, sipping wine on the patio, what would be sweeter than that? And for those who favour staying at home during weekends or extended vacations, outdoor living is a perfect fit for your lifestyle.
Here at Decorative Concrete Denver, we devote ourselves to provide luxurious experience to our clients. Interior decorations are indeed essential to make our homes incredibly stunning. But as much as we want to make an excellent first impression, incorporating our outside properties to our renovation plans will help showcase the elegance of our home.
In line with this, if you are to consider remodelling your exterior areas into an empire of outdoor living, you might want to add decorative concrete to your viable options. To add more depth of knowledge about the benefits of decorative concrete, here are some proven and tested facts on how decorative concrete elevates the outdoor experience for homeowners.
Less pain in the pocket
Decorative concrete may seem too intricate, but the cost is different. Not only from its aesthetic appearance and durability that makes decorative concrete superior but is also budget-friendly. In terms of stone availability, worry not since there are a variety of colors and selection of designs. Furthermore, the installation is straightforward and swift. Hence you can sit back, unwind, and embrace the welcoming vibe in no time. Rest assured that the quality of the concrete pays for its cost.
Low maintaining
One distinct characteristic of decorative concrete is its moisture tolerance. It is easy to clean, and it does not need much upkeep. Concrete coatings like epoxy will also supplement the concrete floors to make it water-resistant. Repainting and recoating can be done every three to five years to keep its excellent quality and appearance.
It showcases the beauty of your home
If you want to unlock your home's curb appeal to its full potential, decorative concrete is your perfect choice. Inviting your friends to come over will no longer be a problem for you. The glamour and artistry of your home will have its full exposure as floor patterns are customizable, depending on what you think suits the style of your house.
Highly versatile and flexible
Among the several speculations why decorative concrete coatings have become famous is that it offers a broad scope in terms of layout, tones, and patterns. Whether you want a specific flooring design for your terrace, walkway, or pool deck, concrete offers you the privilege to choose any style you want. At the same time, decorative resurfacing, such as overlaying, stamping, stenciling, and splattering, will also help achieve your desired texture.
Decorative Concrete: In a Nutshell
Concrete has played a vital role in every household. Its durability and versatility are proven to be impeccable, and people have been utilizing it for years. And with the birth of decorative concrete, entails the modern transformation of homes. With the incorporation of advanced equipment, techniques, creativity, and craftsmanship, customized floors are now within our reach.
Don't be left out in the current trend. Start the transformation. As we always say, our home is a reflection of ourselves.