Can You Paint Garden Edging?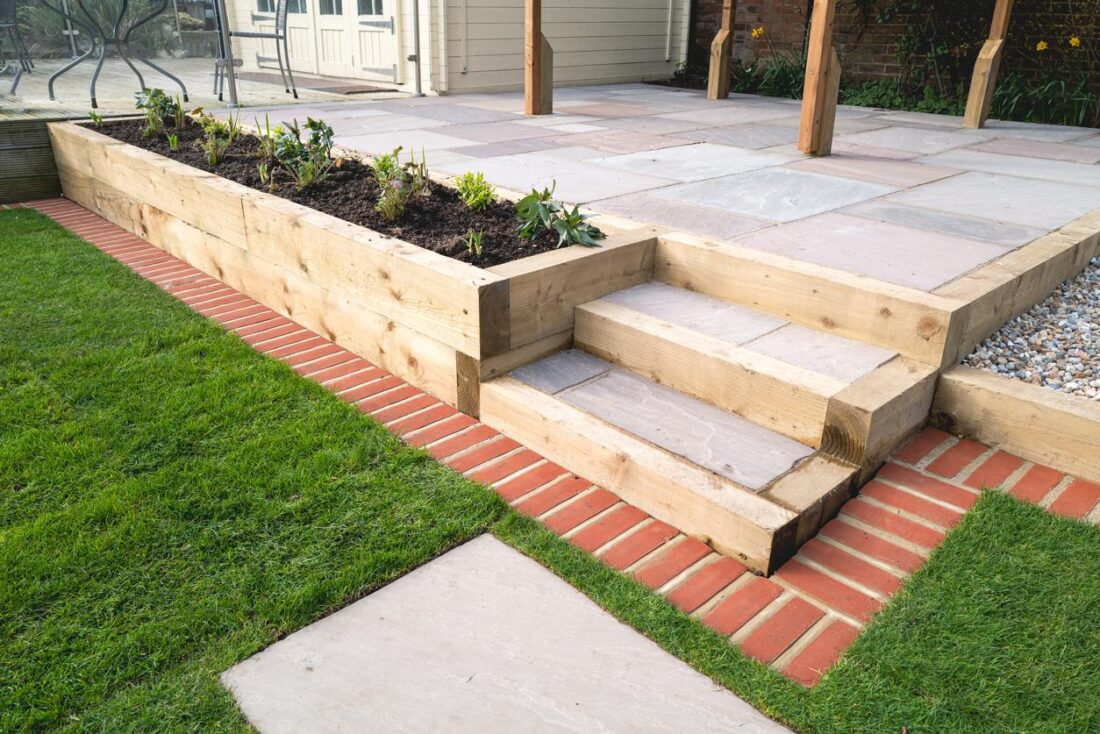 Using garden edging is a great way for you to create a sleek and organized look in your garden. Edging can be used to separate certain areas of the garden to prevent cross-contamination or as a method of lining paths and adding segments to the garden.
Most commonly we see concrete used for this kind of edging but some do enjoy the use of garden sleepers, which also work well. Sleepers are big and chunky, easy to obtain and do a great job of splitting up the garden. If you choose not to use concrete edging then you'll soon find out that edging can get pretty beaten up, and eventually not look as great as it once did. Should this happen painting can potentially be a good option.
Can You Paint Garden Edging?
In the case of timber garden edging this is possible, individuals are able to change the look and the colour of it with a good paint job. However, in order to do this you will need some paint which is specially designed for outdoor use (i.e making sure it is well suited for standing up to the elements). Regarding colours available there is a limitation to what options are available, as many of the outdoor paints available don't typically come in a wide variety of colours.
How To Paint The Edging
Painting this edging is of course going to include some level of work. To begin with remove the edging and place it on a long table which can hold the weight. The next step is to clean the garden edging, in order to remove all of the mud and grime which has accumulated.
If you are using garden sleepers then it is recommended to use a pressure washer instead to get rid of all the mud. These sleepers often have deep cracks and you need to get them as clean as possible, to avoid any mould or dirt causing larger cracks in the sleeper. Once you have cleaned and dried the edging, begin to paint each piece on all four sides, and leave in the sun to dry.
Potential Problems With Painting Your Edging
While painting the garden edging can look great and can help to reinvigorate your garden's look. If you live in an area which is prone to ever-changing conditions and precipitation, then it may not be a great idea. Whilst outdoor paint is great for timber decking and fences, painting something which will always be in and on the ground is any entirely different scenario. Over time the paint can easily become dirty, grow moss and get chipped which can cause it to lose it's look over time. If you do live in an area like this, it is best to use paint which is a dark colour, which means that any damage will be harder to notice.
In conclusion, painting garden edging can be highly effective especially in places which typically receive high amounts of sunshine. If unsure of whether painted edging will work for your garden there are also several other alternatives, such as concrete edging, which can be explored.