These Are Amazing Gifts For Moms Who Love To Knit
Mother's Day is coming up very soon, so you should start thinking of special gifts that will show your mom just how much you love and appreciate her. If she is the type of woman that always has a pair of knitting needles in her hand, a new pattern that she's trying to master or a blanket that she's on the verge on finishing, then you should get her a present dedicated to her love of crafts.
An Emergency Craft Supply Kit
While a creative mom is likely to have her own stash of materials, she will appreciate your thoughtful gift when she needs to replenish her supplies. If you don't know what type yarn she usually knits or crochets with, go to the website Yarnspirations and pick out a number of different spools. This is the ultimate place to find high-quality materials and free instructional patterns for knitting, crocheting and general crafting. The website is a crafter's dream come true because it has the best selection of yarn that you could hope to browse through, offering a wide variety of colors, weights, fibers, brands and styles. You can also add homemade Mother's Day gifts like organizational craft jars into the customized kit — fill the decorated mason jars with important items like buttons, beads, spools of thread and pincushions filled with sewing needles.
Other convenient tools and materials that you can include inside of your handy supply kit are:
Scissors
Knitting needles
Crochet hooks
Pom pom makers
Stitch holders
A Knitting Needle Roll
Even the most experienced crafters misplace their knitting needles, so a neat needle roll, bag or pouch will make for an excellent Mother's Day present. If you have inherited your mom's zest for crafting, you can put your skills to the test and sew a needle roll for a heartfelt and homemade touch. Remember to measure the length of the slots before you start sewing so that you are sure that needles can fit comfortably inside. Personalize the roll by choosing fabrics that have her favorite colors or by adding a monogram to the exterior.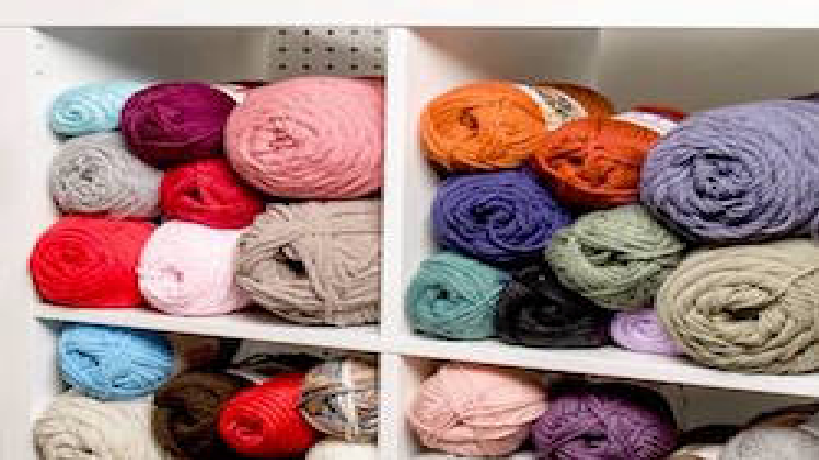 More Storage
If you visit your mom's home and find tables piled with materials, spools of yarn sitting on chairs and half-finished projects lying on the bed, she might need some help with storage. You can get her a Mother's Day present to organize craft supplies so that the house can stay tidy and so she can keep track of all of her needles, hooks and threads. You have a number of storage devices to choose from in order to accommodate her artistic passions, like:
Yarn baskets
Hanging cabinets
Shelving units
Pegboards
This special holiday is not just about bouquets of flowers, boxes of chocolate truffles or reservations for brunch — it's about showing your mother that you are thankful for everything she has done for you and continues to do. There is no better way to show your appreciation than to hand her a gift that acknowledges her interests and honors what makes her feel special.