6 Reasons to Move to Cary, North Carolina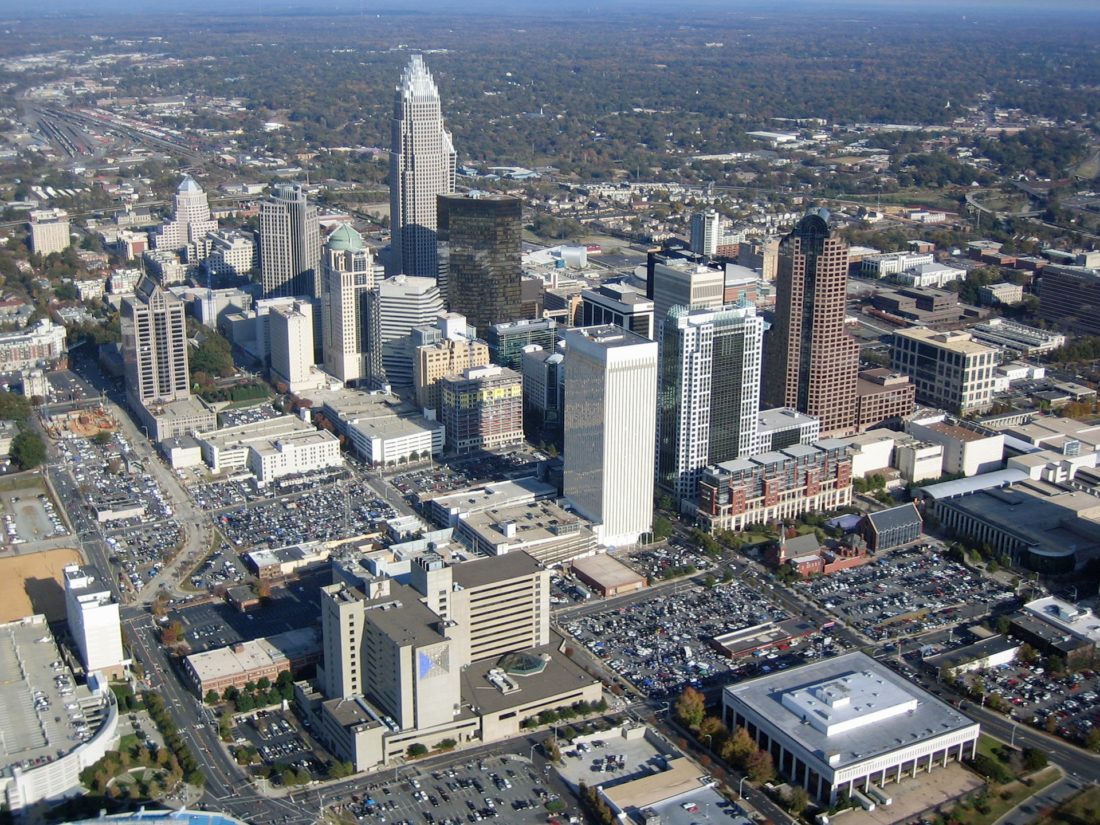 When most Americans turn their attention to North Carolina, they probably think of Charlotte or Raleigh. But there are plenty of other wonderful towns in the Tar Heel State.
One of them is Cary — a growing suburb of the Raleigh metro area.
Here's Why You Ought to Move to Cary
Cary, North Carolina isn't big, fancy, or nationally recognized with accolades, but it's a safe, friendly, and growing town. At a time when news programs suggest that communities around much of the nation are falling apart, Cary poses an attractive value offering for growing families.
Whether you're looking to pick a spot on the map to start fresh, or you have a specific reason to move to the Raleigh region, here are six specific advantages for giving Cary a serious look.
Cary is the seventh-largest municipality in the state of North Carolina. It's predominantly located in Wake County, though a small area of the city presses into Chatham County.
The official population — according to the 2010 census — was 135,234. That represented an increase of 43 percent since 2000.
Over the past eight years, it's been estimated that the population has grown by an additional 19 percent, to 162,025. Despite the substantial growth, Cary has an extremely low crime rate (one-eighth that of Charlotte itself).
Cary is located in a great spot. Within a 2.5-hour radius, you can visit such fine cities as Chapel Hill, Durham, Winston-Salem, Greensboro, Charlotte, Fayetteville, Wilmington, and Richmond.
A suburb of Raleigh, Cary is part of the three primary metropolitan areas that make up the Research Triangle Park. It's called The Triangle because of the three major research universities that occupy the region: N.C. State University, Duke University, and the University of North Carolina-Chapel Hill.
In terms of higher education, it doesn't get much better than here. There are also plenty of excellent elementary, middle school, and high school options for families with children.
Though Cary might be classified as a bedroom community, it has plenty of access to thriving job markets in Raleigh, Durham, and Chapel Hill. Several big companies operate in the region — even outside of higher education and research.
IBM has a pretty large presence in the Raleigh area, as do Target, SAS Institute, Cisco Systems, Blue Cross/Blue Shield, and Fidelity Investments. No matter what field you're in, there may well be opportunities nearby.
When it comes to housing in Cary, you also have plenty of options. If you're just moving to the area, it might be wise to rent an apartment initially so you give yourself time to learn more about the surroundings.
The Bradford Luxury Apartments & Townhomes would be a suitable place from which to conduct your search. They're located in the Georgetowne neighborhood of Cary near Prestonwood Country Club.
"Climate is important when choosing a place to live," Raleigh-area Realtor Ryan Fitzgerald writes. "Northerners tend to move to North Carolina to escape the grueling winters and southerners enjoy the change in seasons. Here in the Triangle, the warmer weather stays longer and winters are generally mild."
Cary offers the best of both worlds. There are four true seasons, which include two or three snowy days in the winter and long summers that often stay warm well into the fall.
North Carolina is a golfer's paradise. You may visit a number of nationally recognized private clubs in the area, as well as some respected public courses if you're a relaxed, recreational player.
You'll also find good sports leagues for children and adults. Basketball is particularly popular here.
If you enjoy the beach, you'll be happy to know that Cary is only a two- to three-hour drive to the coast. This means you have easy access to both the ocean and the mountains.
Make Cary, NC Your New Home
You could easily regard Cary as a hidden gem of the Carolinas. It's a family-friendly town with access to tremendous amenities and a convenient location that's a few hours from multiple metro regions.
If you're searching for a place to call home in central North Carolina, you may have just found it!