4 Awesome Ways to Celebrate Christmas in Bali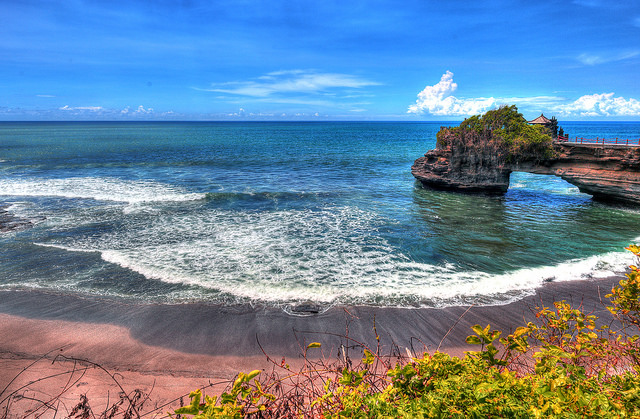 For most people living in tropical countries, a Christmas spent with sand, sea, and only the slightest cold breeze is nothing new. However, for those used to white Christmases, eggnog, and fireplaces; it is sort of like a novelty they indulge in every now and then.
But if you somehow found yourself in Indonesia during the holiday season, then you better come to Bali for a fantastic Christmas experience. Well, you have probably gone over hundreds of Bali holiday guides so indulge us for a bit and allow us to enumerate even more ways to celebrate this festive season in Bali.
Here are some suggestions on how you can have a fantastic holiday in Bali.
Join family activities
The holidays is the best excuse to sleep in and order room service. Just allow the whole family to enjoy the accommodation and the services that come with staying in a hotel. Hotels usually prepare special feasts and extra sumptuous dishes during the holidays. Go on and indulge in those treats as you are enjoying luxury facilities.
Additionally, there are countless family activities happening around Bali. Once you decide to go out, you can let kids run around at Waterborn where they can also enjoy waterslides. Here you can also relax at a sunken pool bar then follow it up with a massage. You can go to the Bli Equestrian Centre for some horseback riding. Tours are still happening during the holidays, if that is what the family wants to do.
Relax with your significant other
The best time to have an intimate brunch is during the holidays. Treat yourselves to a special brunch at the beach when you dine in La Lucciola. After you have taken tour of Bali and have done that much needed shopping therapy, you might want to book a spa date at Body Temple Spa or Maya Resorts Ubud. Afterwards, you can go to Conrad Bali for a very classy High Tea. Then cap off the day with dinner at Suku that ends with a spectacular fireworks display.
Party the night away
What is Christmas without parties, right? But before wilding it out, let us get some food on you first. Go to Park23 Entertainment Center for their weekend food bazaar.. Or if you would rather go to a more hip place, you can dine at KuDeTa or Cocoon Beach Club.
Once it is time to party, you can go straight for Bali's top bars and clubs. Most notable for their Christmas party events are Mint Bali and Mirror Bali. But if you want to spend a more relaxed night with just soft music as your background, get yourself to Hu'u Bar.
Celebrate the traditional way
But if you are more of a traditionalist, you surely can have a traditional Christmas in Bali. The Wicked Parrot offers your usual Christmas staples like pudding and pies. Arwana's Christmas BBQ by the Beach is where you can get your dose of grill eats.
Christmas is a time for merriment, and what makes it special is the time that we spend with family. So if you are in Bali during the holidays, make sure that you get to have fun and enjoy whatever happiness Bali can give you this season.