4 Ways to Make Your Remote Business Team Happy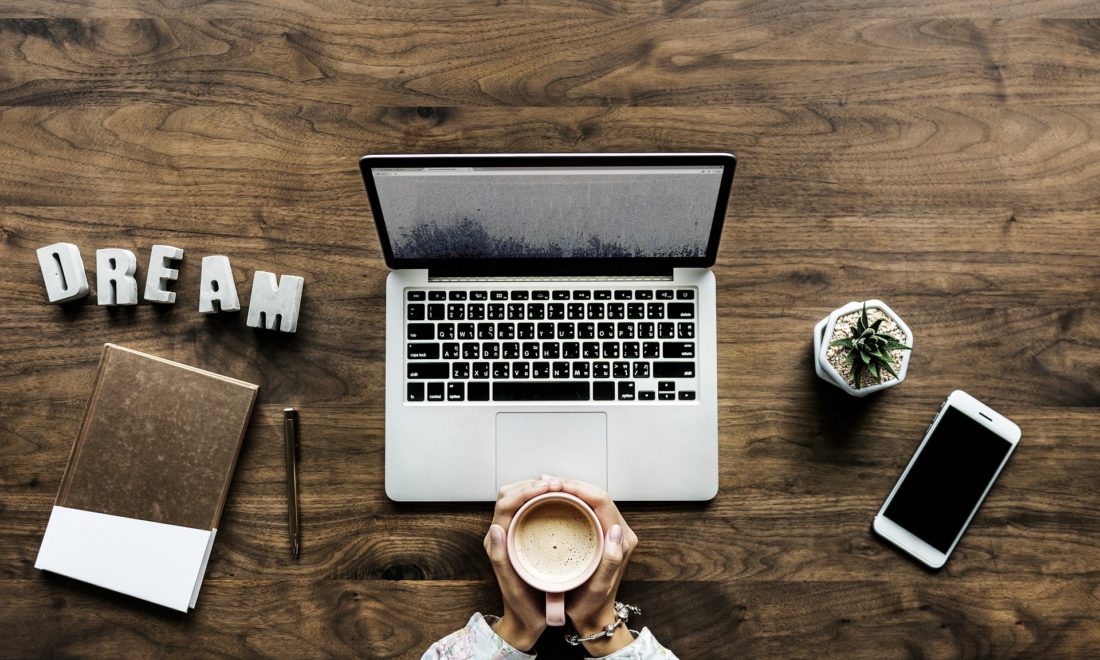 It's 2019, and these days, it seems like so many businesses are going fully remote. Something that used to be possible only for web design and dropshipping companies is now possible in almost any kind of industry. It's an exciting time for businesses everywhere, whether you're running a fashion line or an accounting firm. But because remote work is a relatively new trend, this also means that there are many challenges to running a remote company smoothly. And one of the biggest challenges is keeping your employees happy.
That's why we've put together this list of ways to keep your employees happy. Despite the distance and time zone conflicts, here's how to make it work.
1. Practice good communication
In any office, communication is important. But in a remote office, this is even truer. Because you aren't in a physical space together, there's no chance to run into one another by the water cooler. So as a remote business leader, you need to work extra hard to communicate with your employees. Use tools such as Slack to simplify communication. But this isn't enough. If you want clear communication, you need to plan meetings, at least once a month, that everyone can attend. If this isn't possible, because of time zone issues, set up two or three meetings, and attend every one. By hosting these, you can keep your employees in the loop about the company and allow them to ask any questions. You'll make them feel informed and included, which is key to making them feel that they're an important part of the team.
Considering that 70 percent of remote employees feel out of the workplace, this is an important way to avoid that happening at yours.
2. Reward your employees for good work
In a traditional office, employees are usually rewarded for their hard work. Whether this comes in the form of a raise, extra benefits, or more days off, it's something that both makes employees happy and encourages them to keep up the good work. So it's a win-win for everyone. If you're running a new startup, or your business is still growing, chances are that a raise might not be possible–and if that's the case with your business, think of other rewards. What about free swag from a company you've partnered with? Or healthcare benefits, which many remote workers don't get because it's not something that usually goes along with the gig economy we live in? That may have been impossible a few years ago because of its cost, but there are some great healthcare options for startups–just check out this article to find out more.
Considering that more than a third of people who mostly work from home often work additional hours to complete their tasks, they do deserve rewards for their hard work!
3. Meet your team in person
Obviously, one of the large benefits of running a remote team is that you can have employees working worldwide, or at least nationwide. That means that you get great talent from everywhere. But one of the downsides is that having everyone spread out means that it's hard for them to feel like they belong to an actual team. Especially if you have a lot of freelancers and contractors working for you, they're probably working with other companies, too. They'll probably feel even less engaged. That's why it's so important to meet your team in person. Plan a few company trips in cities that are easy for everyone to get to. If you're running a truly global company, set up events in different regions (a get-together for your European employees in Barcelona, for example). Even if it takes up some of your budget, it's as effective for bringing your team together as URL shorteners for marketing.
16 percent of global companies are fully remote, so there are definitely options that can work for you if they work for them.
4. Give your employees flexible schedules
A large reason why a lot of people choose to work remotely in the first place is that they prefer to set their own schedules. So if you're not giving your employees much flexibility, chances are they're not very happy about that. Obviously, you need to be clear about important deadlines and milestones for projects, and let them know well in advance. The same goes for a big company call. The rest of the time, however, allow for flexible work times and trust that your employees will get their work done in the time they need. Additionally, give them paid time off. And encourage them to use it!
40 percent of remote employees surveyed said that the biggest benefit to working remotely was a flexible schedule, which goes to show how important flexible working is.
These are some of the best ways you can make your remote business employees happy. Whatever strategies do you use to keep your team happy?